Board of Directors
The Ross Valley Paramedic Authority (RVPA) is governed by an eight-member Board of Directors made up of representatives appointed from constituent public agencies, the city and town councils of Fairfax, San Anselmo, Ross, Larkspur, Corte Madera, Sleepy Hollow Fire Protection District, Kentfield Fire District, and County of Marin. Directors do not receive compensation.
RVPA is a Joint Powers Authority (JPA) comprised of eight governmental jurisdictions within the Ross Valley. RVPA provides Advanced and Basic Life Support emergency ambulance service to a population of approximately 53,000 residents across more than 20 square miles.
Board Meetings
1st Thursday Monthly, 6:30 pm
Kenfield Fire Protection District
1004 Sir Francis Drake Blvd
Kentfield, CA 94904
Directors
Larry Bragman
Representing the Town of Fairfax
Larry Bragman is a trial lawyer in private practice in San Rafael, and has served on the RVPA Board since 2003.
He received his undergraduate degree at the University of Pennsylvania in 1977, and his Doctor of Jurisprudence at the University of San Francisco in 1980.
Larry has been very active in the community in volunteer or elected roles, including serving on the Fairfax Town Council, the Board of Directors of the Marin Telecommunications Agency, and the Board of Directors of the Community Media Center of Marin.
He has been very pleased with the quality of emergency medical service provided over the years, stating that "RVPA delivers the highest and most compassionate standard of modern emergency care available."
Bruce Corbet
Representing Kentfield Fire District


"
Bruce Corbet was born in Spokane, Washington, and has been a Kentfield and Greenbrae resident since 1946. He graduated from the Kentfield School and from Redwood High School, Class of 1962. Later schooling included College of Marin in Kentfield and Healds Business College in San Francisco.
He worked at Baker and Hamilton in San Francisco from 1966-1969, as a prelude to his local career in the hardware business. Baker & Hamilton started in a tent near the 'Mormon Island' claim above Fort Sutter east of Sacramento in 1849, supplying 'miners' hardware': picks, shovels, knives, saws, hammers, axes and nails. By 1860 B&H had a thriving block-long store in Sacramento, and in 1867 they opened their first store in San Francisco.
He is a Retail Hardware Store owner in business with his family in Larkspur since 1954, Jim Corbet's Ace Hardware. Bruce is also a Board member of the Kentfield Fire Protection District, and a long-time member of Rotary International."
Roger Meagor
Representing Marin County Service Areas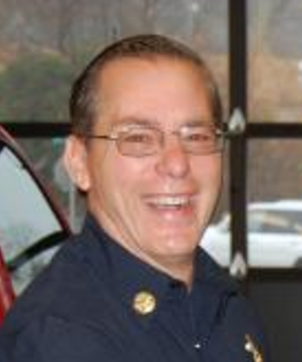 Roger Meagor, a career firefighter, began as a volunteer firefighter with the San Anselmo Fire Department in 1979, and in 1981, he was the last firefighter hired by the San Anselmo Fire Department before the Department consolidated with Fairfax in 1982, creating the Ross Valley Fire Department JPA.
Meagor rose through the ranks and was appointed Fire Chief in 2005. Under his leadership, the Ross Valley Fire Department JPA expanded to include the Sleepy Hollow Fire Protection District in 2010, and the Town of Ross in 2012.
Chief Meagor retired in 2013.In addition to his service on the RVPA Board, Roger is long-time Board Member for FIRESafe Marin. A third-generation Ross Valley native, he resides with his wife in the unincorporated area of Fairfax.
Thomas J. Finn
Representing Sleepy Hollow Fire Protection District
Thomas Finn is a Ross Valley native. He completed his undergraduate schooling at the University of California at Davis, and received his Juris Doctorate from the University of San Francisco School of Law. He has served on the Sleepy Hollow Fire Protection District Board of Directors since 1999. His service on the Ross Valley Paramedic Authority Board began in 2006, and included a term as president of the Board from 2009-2011.
Bruce Hart
Representing the Town of Ross
Bruce Hart has a long and dedicated history of public service. In addition to being a long-time Board Member and Former Chairman of RVPA, he has served as a Town Councilman and Mayor for the Town of Ross. He has also been a Director for the Herbst Foundation, a Trustee for Golden Gate University, a Trustee for the San Francisco Conservatory of Music, a Director for Marin General Hospital, an Overseer for the Hoover Institution of Stanford University, and a Trustee for the Branson School in Ross.
Mr. Hart holds a B.A. from Stanford University, and an M.B.A. from the Stanford Graduate School of Business. He has been involved in various aspects of both private and public sector real estate development since 1977. He is currently a Vice President for the Parsons Corporation Educational Program Management Division and serves as Program Director for San Francisco Unified School District's $890 million Proposition A School Modernization Bond.
Janice Przibylski
Representing the Town of San Anselmo
Janice Przibylski has served on the board of RVPA for many years representing the Town of San Anselmo. She is a graduate of the School of Nursing at D'Youville College, and received her Master's in Nursing from the University of Rochester. In addition, she completed her MBA at Golden Gate University.
She works at Kaiser as a Department Leader in Recuperation Skills and Transitional Care in the Telemonitoring Department. She has served as a public health nurse, a school nurse teacher, and an Assistant Professor of Nursing at various colleges in New York and California. She has also worked as a Medical Staff Nurse in Sugical and Pediatrics, and a Nursing Manager.
Robert Ravassio
Representing the Town of Corte Madera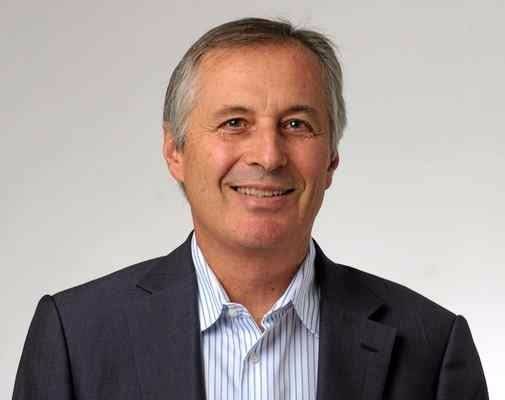 Corte Madera Councilmember Robert Ravasio was appointed to the Town Council in February 2017. Councilmember Ravasio previously served two terms on the Town Council, first elected in 2007 and again in 2011. He served as Mayor from 2011-2012.
Robert Ravasio also serves as a member of the Board of Directors for Sanitary District #2.