Board of Directors
The Ross Valley Paramedic Authority (RVPA) is governed by an eight-member Board of Directors made up of representatives appointed from constituent public agencies, the city and town councils of Fairfax, San Anselmo, Ross, Larkspur, Corte Madera, Sleepy Hollow Fire Protection District, Kentfield Fire District, and County of Marin. Directors do not receive compensation.
RVPA is a Joint Powers Authority (JPA) comprised of eight governmental jurisdictions within the Ross Valley. RVPA provides Advanced and Basic Life Support emergency ambulance service to a population of approximately 53,000 residents across more than 20 square miles.
Board Meetings
1st Thursday Monthly, 6:30 pm
Kenfield Fire Protection District
1004 Sir Francis Drake Blvd
Kentfield, CA 94904
Directors
RENEE GODDARD
Representing the Town of Fairfax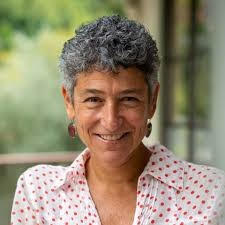 Renee Goddard has served on the Fairfax Town Council since 2013. She graduated from New York University with a Masters Degree in Drama Therapy and Psychology.
She spent her early career as a Whitewater River Guide, exploring and working as a guide internationally on such rivers as the Zambezi in Zambia/Zimbabwe and a variety of rivers in Papua New Guinea.
As a Town Council Member, Renee serves as Vice Chair of the Ross Valley Fire Department Board of Directors, Co-Chair of the Marin cities and towns committee to address homeless, Safe Routes to Schools local task force, and other countywide boards and commissions.
Renee was initially certified as an Emergency Medical Technician in New York City in 1989.
Bruce Corbet
Representing Kentfield Fire District


"
Bruce Corbet was born in Spokane, Washington, and has been a Kentfield and Greenbrae resident since 1946. He graduated from the Kentfield School and from Redwood High School, Class of 1962. Later schooling included College of Marin in Kentfield and Healds Business College in San Francisco.
He worked at Baker and Hamilton in San Francisco from 1966-1969, as a prelude to his local career in the hardware business. Baker & Hamilton started in a tent near the 'Mormon Island' claim above Fort Sutter east of Sacramento in 1849, supplying 'miners' hardware': picks, shovels, knives, saws, hammers, axes and nails. By 1860 B&H had a thriving block-long store in Sacramento, and in 1867 they opened their first store in San Francisco.
He is a Retail Hardware Store owner in business with his family in Larkspur since 1954, Jim Corbet's Ace Hardware. Bruce is also a Board member of the Kentfield Fire Protection District, and a long-time member of Rotary International."
RUBEN MARTIN
Representing City of Larkspur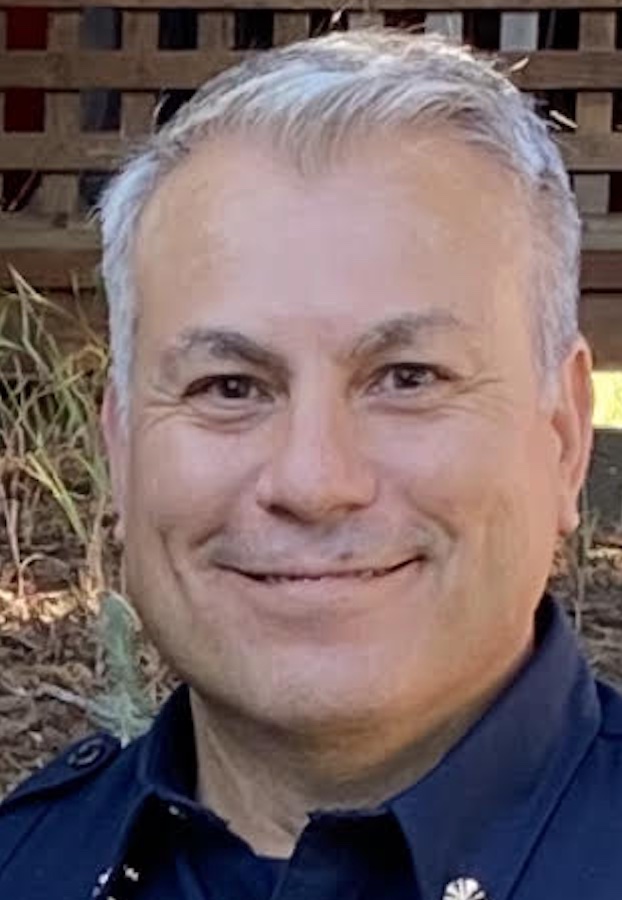 Central Marin Fire Chief Ruben Martin was born and raised in Los Angeles. Chief Martin began his career in the fire service in the early 1990's as a volunteer in the L.A. area, and relocated to the Bay Area in 1998 to continue to pursue his career as a Firefighter-Paramedic. Chief Martin has been a firefighter in Marin for the past 20 years working with Marin County Fire, Ross Valley Fire, Larkspur Fire, and now as a member of the Central Marin Fire Department. Throughout his career he has held the position of Firefighter Paramedic, Engineer Paramedic, Captain, Fire Inspector, Fire Marshal, and Fire Chief. Chief Martin is currently the President of the Marin County Fire Chiefs Association, and is the Represents the Marin Wildfire Prevention Authority (MWPA) as the chair for Advisory/Technical Committee (ATC).
Roger Meagor
Representing Marin County Service Areas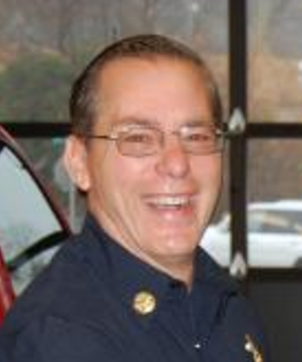 Roger Meagor, a career firefighter, began as a volunteer firefighter with the San Anselmo Fire Department in 1979, and in 1981, he was the last firefighter hired by the San Anselmo Fire Department before the Department consolidated with Fairfax in 1982, creating the Ross Valley Fire Department JPA.
Meagor rose through the ranks and was appointed Fire Chief in 2005. Under his leadership, the Ross Valley Fire Department JPA expanded to include the Sleepy Hollow Fire Protection District in 2010, and the Town of Ross in 2012.
Chief Meagor retired in 2013.In addition to his service on the RVPA Board, Roger is long-time Board Member for FIRESafe Marin. A third-generation Ross Valley native, he resides with his wife in the unincorporated area of Fairfax.
Thomas J. Finn
Representing Sleepy Hollow Fire Protection District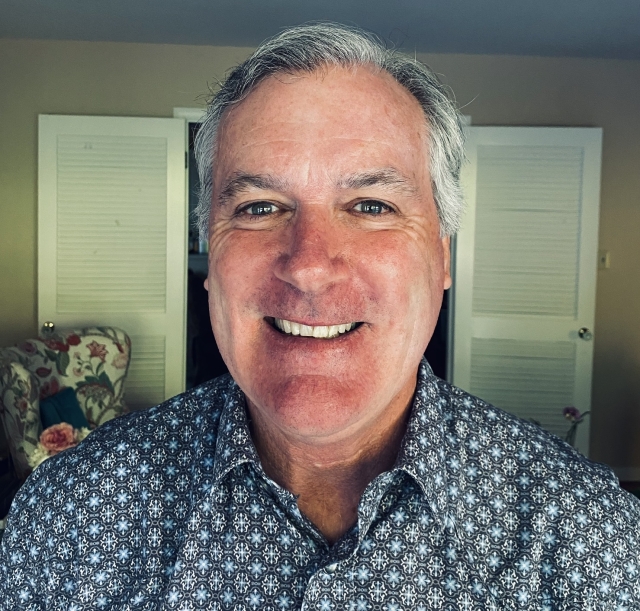 Tom Finn has served on the RVPA Board since 2006, including as Chair (2009-10 and 2018) and as a member of the Finance Committee. He is a graduate of the University of California, Davis and the University of San Francisco School of Law.
Bruce Hart
Representing the Town of Ross
Bruce Hart has a long and dedicated history of public service. In addition to being a long-time Board Member and Former Chairman of RVPA, he has served as a Town Councilman and Mayor for the Town of Ross. He has also been a Director for the Herbst Foundation, a Trustee for Golden Gate University, a Trustee for the San Francisco Conservatory of Music, a Director for Marin General Hospital, an Overseer for the Hoover Institution of Stanford University, and a Trustee for the Branson School in Ross.
Mr. Hart holds a B.A. from Stanford University, and an M.B.A. from the Stanford Graduate School of Business. He has been involved in various aspects of both private and public sector real estate development since 1977. He is currently a Vice President for the Parsons Corporation Educational Program Management Division and serves as Program Director for San Francisco Unified School District's $890 million Proposition A School Modernization Bond.
PETER BREEN
Representing the Town of San Anselmo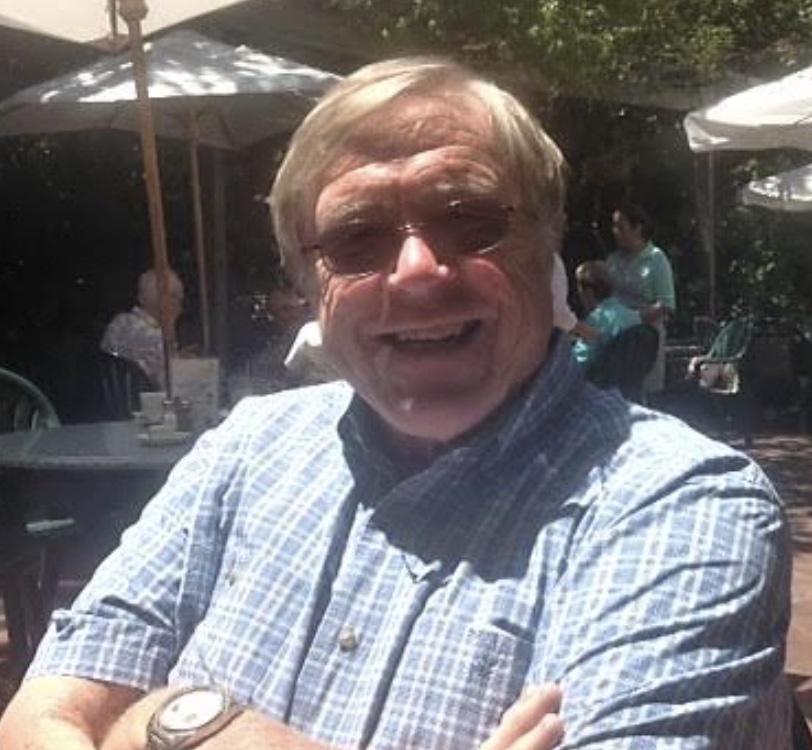 Peter Breen, has been a long time civic and non-profit leader of San Anselmo, is the former Mayor of San Anselmo. He has served as a member of the SMART , Transportation Authority of Marin & North Coast Rail Authority Boards. In the non-profit sector, he was the Board Chair of Side by Side (formerly Sunnyhills) & Centerforce. He is a long time board member of MarinLink, Salvation Army Advisory Board & the San Quentin Advisory Council.
FRED CASISSA
Representing the Town of Corte Madera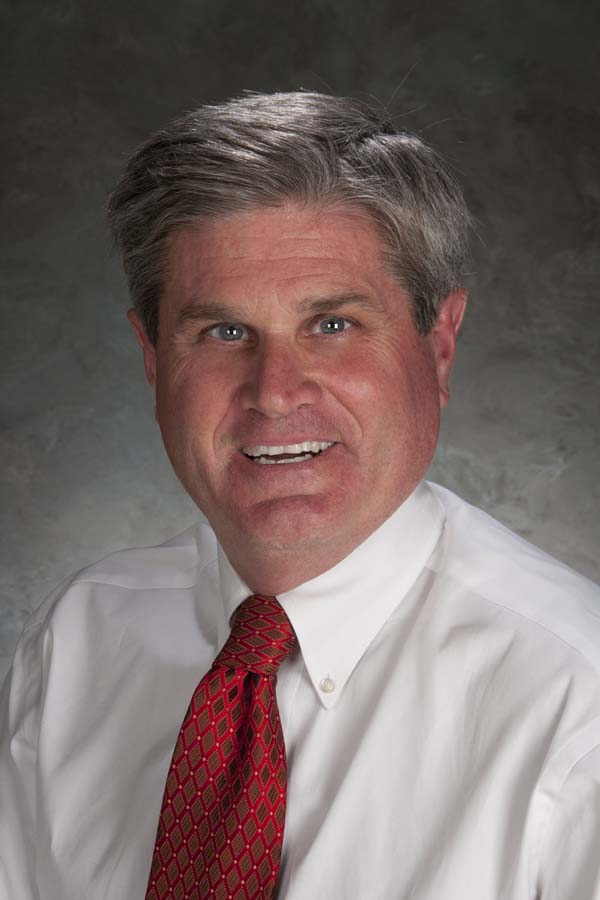 Fred Casissa was elected to the Corte Madera Town Council in March 2020 and began serving as Mayor in December, 2021. Prior to that he served on the Town's Housing Element Committee in 2011; and, in 2013 was appointed to the Park and Recreation Commission, leading as chairperson from 2016 to the February 2020. Fred Casissa also serves as a Board Member for Sanitary District No. 2.
Fred has lived in Corte Madera since 1981 and is a member and past president of the Corte Madera Lions Club, a founding member of Marin Estates NRG, and a past chairperson of the Elder Financial Protection Network. Fred is an accomplished financial crimes risk management specialist for financial institutions; and, is a Certified Anti-Money Laundering Specialist. He is also a former Certified Federal Thrift Regulator.
BRIAN SALMEN
Representing the Town of Corte Madera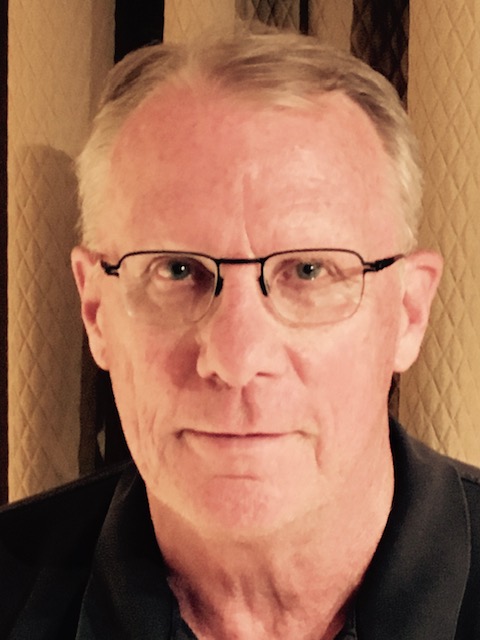 Brian Salmen has been a Marin resident for 48 years and has lived in Ross for 33 years. He is a
retired physician, having served on the Medical Staff of Marin General Hospital, Kentfield
Rehabilitation Hospital, Novato Community Hospital, and Sonoma Valley Hospital. He
graduated from Northwestern University Medical School and received his specialty training at
the University of Chicago and UCSF. He was Assistant Clinical Professor of Radiology at UCSF
from 1977 to 1987.