Executive Officer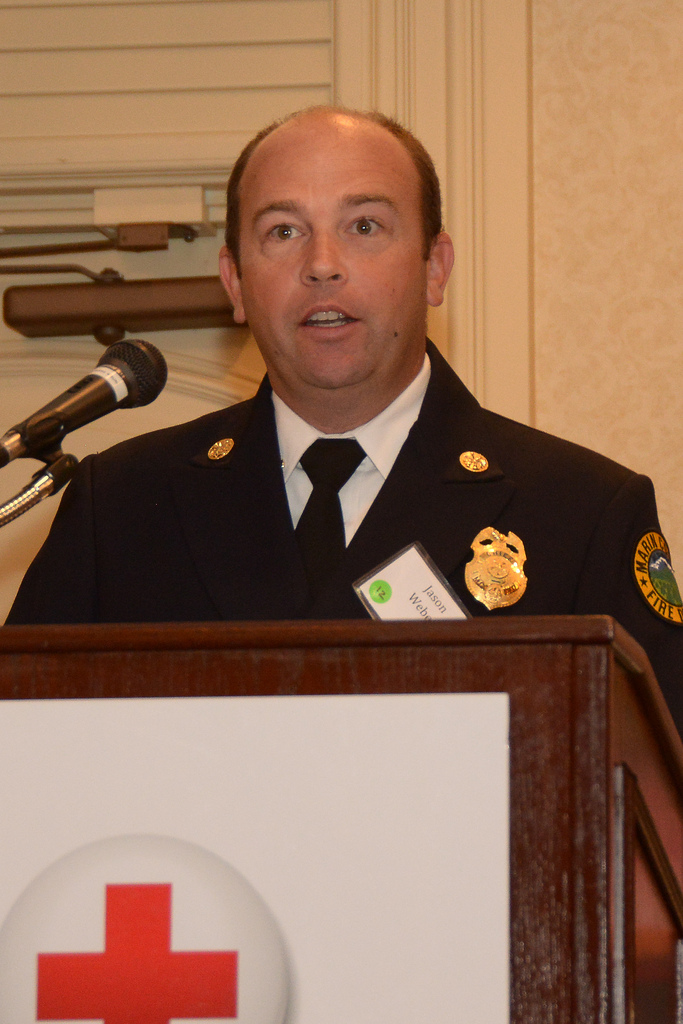 Marin County Fire Department Fire Chief Jason Weber has provided firefighting skill and leadership to Marin County Fire Department for over 18 years. In his current capacity, Chief Weber oversees all aspects of the department including: Emergency Operations, fire suppression, emergency medical services, emergency communications, vegetation management, fire training, managing the Departments contract with CAL-Fire, and servcie as the Executive Officer of Ross Valley Paramedic Authority.
He has served the Department as a Seasonal Fire Fighter, Fire Fighter Paramedic, Engineer, Captain, Battalion Chief and Deputy Fire Chief. Chief Weber holds an Associates Degree in Fire Science from Santa Rosa Junior College & a Bachelors Degree from California State University Long Beach and Chief Fire Officer Certification from the State Fire Marshals Office. Chief Weber served 14 years as President of the California Fire Exploring Association and his heavily involved in training and mentoring of new firefighters.
The Executive Officer does not receive compensation from RVPA.
This email address is being protected from spambots. You need JavaScript enabled to view it.