Ross Valley Paramedic Authority | RVPA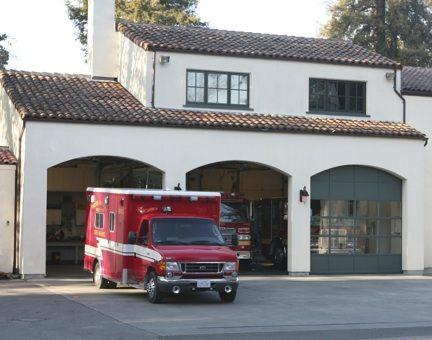 Ross Valley Paramedic Authority (RVPA) is a Joint Powers Authority (JPA) providing paramedic services to residents and visitors of the Ros Valley in Marin Ccounty, California. RVPA is an example of communities working together to deliver a vital life-saving service in a cost-effective fashion. Advanced Life Support paramedic care is a service above and beyond routine ambulance transport, with highly trained firefighter/paramedics able to provide life saving drugs and therapies in the field, 24 hours a day. The RVPA, in essence, brings the hospital emergency room to the patient.
Our paramedics are trained and equipped to provide advanced, life-saving care wherever it's needed, 24/7/365. Our medics arrive on scene within minutes of a initial 911. In critical situations, when seconds can mean the difference between life and death, the placement of paramedics at your neighborhood fire station is paramount to rapid care. Medical intervention is provided at the scene and the patient is then transported to the emergency room in our state-of-the-art ambulance transport units.